Rescue Team Training Equipment
Home > Rescue Team Training Equipment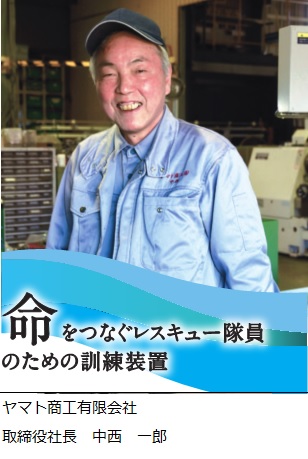 Ordered by local fire stations,this training equipment was developed based on the ideas of rescue team members who took part in rescue operations in areas hit by the Great Hanshin-Awaji Earthquake.
It is designed so that it can simulate a 'pancake collapse',which is a phenomenon in which specific floors of a building collapse when an earthquake occurs. It can produce 144 combinations of collapse so that it can train rescue teams by simulating collapses that could occur in areas struck by earthquakes.
'This is effective training equipment that is able to realistically simulate conditions in devastated areas,' commented a member of a rescue team involved in helping victims of the Central Mexico Earthquake of September 19,2017.
It is our greatest hope that our training equipment will be utilized by rescue teams to save the lives of all those who are left in disaster areas waiting for help.
Yamato syoko Co.,Ltd.
Representative Director and President
Ichiro Nakanishi