Home > List of products > the Dandan Room ~partitions, chairs, tables and beds~
the Dandan Room ~partitions, chairs, tables and beds~ Products for organizations, companies

Also recommended for

Volunteer DRR organization

DRR Planning

School
Certification Number for Disaster Prevention Related Products
29 高知防産第 4 号(pertitions)
29 高知防産第 5 号(chairs,tables,beds)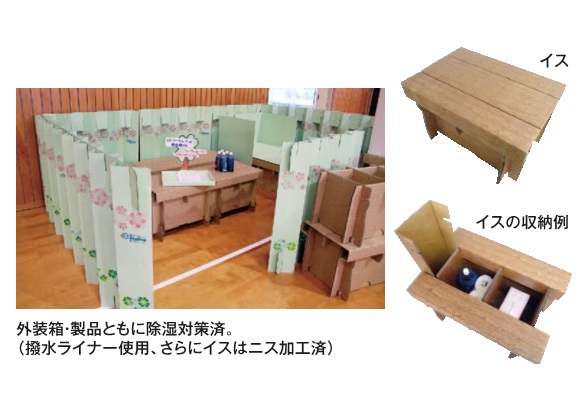 Location :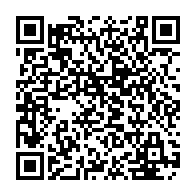 Further information can be accessed through this QR code.
Easy to assemble without using tapes and tools. Produces a private space that give mental comfort. Easy and convenient for diversified applications
●Partitions
・Colored to give mental comfort
Colored in greenish brown and decorated with cherry blossom and four-leaf clover motifs, this product creates a space that provides comfort.
・Privacy is protected
Shielded from others, this product protects people's privacy.
・Multiple combinations
The number and type of cardboard furniture can be varied according to the number of family members.

●Chair, table and bed
・A variety of uses
One cardboard box for a chair or a table.
Three cardboard boxes for a couch or a longtable.
Six cardboard boxes for a bed or a big table.
The boxes can be used to store clothes or daily utensils.
・ Appropriate height
The height of a bed is appropriate for elderly people.
・Withstands 100 kg of weight
It is wide and strong enough to support the body of an adult. It can withstand a weight of up to 100 kg.

●Features
This product is made of cardboard, which is recyclable and can be disposed of easily.

●Dimensions
・Partition
Dimensions of cardboard partition:
103cm (H) ×114cm (W)
・Chair, table and bed
65cm(L)×45cm(W)×40cm(H)
Takenaka Danbol Co.,Ltd.
Address
〒781-5310 1951-1, Akaoka Machi, Konan City, Kochi
Phone number/Fax number

0887-55-4145

/

0887-55-4147