Home > List of products > Omoiyari-gokoro Oral Cleansing Wipes
Omoiyari-gokoro Oral Cleansing Wipes
Also recommended for
Certification Number for Disaster Prevention Related Products2 高知防産第 13 号
Use for oral care when there's no water because of a disaster, water outage, etc.!
Wanting to maintain good oral health during a disaster or a water outage When the sink at the evacuation site is crowded (you are worried about close contact)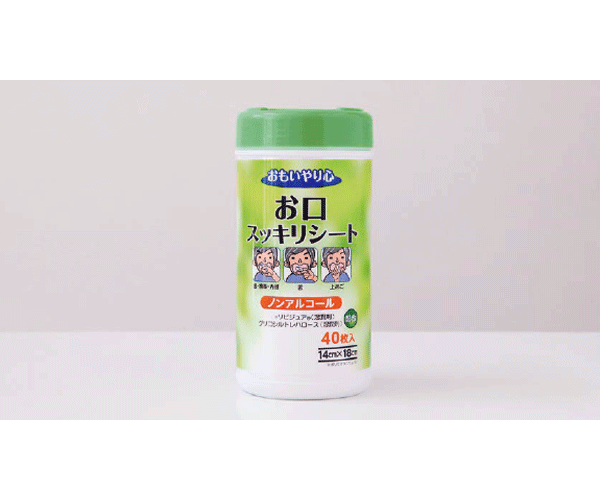 Also recommended for
Used
Nursing homes, hospitals in Kochi Prefecture, etc.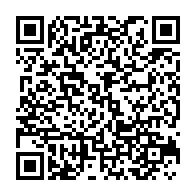 Further information can be accessed through this QR code.
Mesh-type oral cleansing wipes are tough, soft, and thoroughly wipe teeth clean
Contains xylitol and 3 types of moisturizing agents
 Alcohol-free with a refreshing mint fragrance
Lightweight and easy to carry!
Integrated manufacturing in Kochi Prefecture starts with making the wipes and ends with packaging
Container size: Diameter 80mm × Height 162mm, Weight: 215g
Wipe (contents) size: 140mm × 180mm, 40 count
Reference price: 400 yen
Case size: 335mm × 260mm × 178mm (1 case contains 12 pcs)
Sanshoshigyo Co., Ltd.
Address
〒781-1111 2424-7 Kitaji, Tosa City, Kochi 781-1111
Phone number/Fax number

088-854-0521

/

088-852-2170