Home > List of products > Easy Crack Inspection System Ooto-kun
Easy Crack Inspection System Ooto-kun

Also recommended for

Civil Engineering
Certification Number for Disaster Prevention Related Products28 高知防産第 1 号
Easy and efficient crack inspection using digital microscopes
Easily inspecting cracks in structures and prepare for earthquakes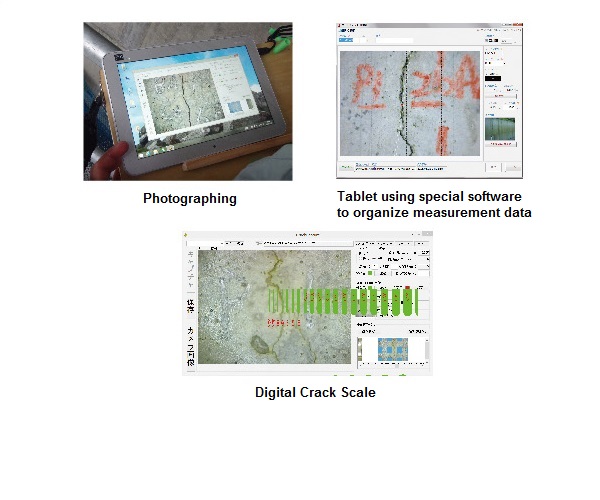 Also recommended for
Used
West Nippon Expressway Engineering Kyushu Co., Ltd., and Yasuda Town, RIX Corp., REX Co., Ltd., East Japan Railway Company Akita Civil Engineering Technology Center
Further information can be accessed through this QR code.
Efficiently captures cracks in concrete structures using a digital microscope and tablet connected via Wi-Fi, enabling accurate measurement of crack widths
Simple and speedy measurement with a digital crack scale displayed on the tablet
Can also make detailed measurements to correlate measurements and photos, and automatically create photo albums and result reports
Sends onsite data measured by Ooto-kun (crack locations, numbers, widths, lengths, etc.) to InterCAD to shorten the time needed to draw diagrams!
Reference price
Easy Crack Inspection System Ooto-kun: 198,000 yen (excluding tablet)
InterCAD: 198,000 yen
Ooto Ltd.
Address
〒781-5108 Shiomidai 1-2606, Kochi City, Kochi
Phone number/Fax number

088-860-3033

/

088-860-3053