Home > List of products > Noroflu Disposable Toilet Seat Cover
Noroflu Disposable Toilet Seat Cover

Also recommended for

Family

Volunteer DRR organization

DRR Planning

School
Certification Number for Disaster Prevention Related Products
Antibacterial, flushable, and adhesive—Why not use it on toilet seats in evacuation shelters!
Use it when you feel unsafe or uncomfortable about sitting on toilet seats in public bathrooms, such as those in parks and evacuation centers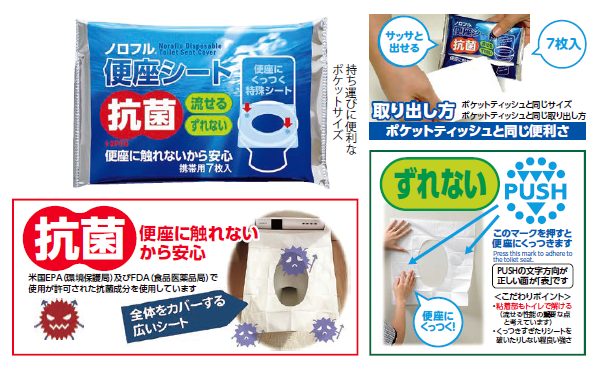 Also recommended for
Used
As a merchandise in drug stores, a complimentary gift and disaster supply kits in companies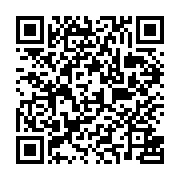 Further information can be accessed through this QR code.
Allows you to use a toilet without your skin directly touching its seat by placing it on the seat
Very hygienic as a type of paper containing antibacterial ingredients is used for each sheet
User-friendly package design with clear explanations using pictures and multiple languages
Can be flushed down the toilet (verified via paper dissolve quality test)
Package size: Length 80 mm, Width 105 mm, Thickness 9 mm (20 g)
Sheet size: 380 mm x 430 mm (7 sheets per pack)
Reference price: 225 yen
Kinou Sozai Co., Ltd.
Address
〒780-0843 6-13 Nijudaimachi, Kochi City, Kochi
Phone number/Fax number

088-822-8197

/

088-823-6137