Home > List of products > Geodrain SPD Method
Geodrain SPD Method

Also recommended for

Civil Engineering
Certification Number for Disaster Prevention Related Products
Contributing to the development of society by using a sustainable soil improvement technique
Wanting to prevent soil subsidence and water-related disasters caused by soil subsidence Wanting to minimize the adverse environmental impact of a vertical drainage system as much as possible Wanting to complete the construction of a vertical drainage system on schedule
Also recommended for
Used
Ibaraki Prefectural Govt., Shimonoseki City Govt., Urban Renaissance Agency, Japan Railway Construction, Transport and Technology Agency (JRTT), a USC coal-fired thermal power plant in Indonesia, etc.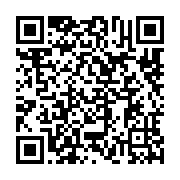 Further information can be accessed through this QR code.
Possible soil subsidence in the future can be prevented by artificially and intentionally having foundation soils sink in advance.
Rainwater floods can be prevented, and structures on the ground can be protected from getting damaged.
An embankment constructed over foundation soils and good quality sand used for drainage that are necessary in conventional prefabricated vertical drain methods are not needed for this method.
Weight to be loaded onto foundation soils = 70 kPa
Reference price: 11,834 yen/m² (depending on final settling price)
Patent number: No.6476053
Patent number: No.5656685
Patent number: No.4510852
Patent number: No.4255419
Patent number: No.3989267
CHIKAMI MILTEC INC.
Address
Kochi Head Office: 1-6-3 Otesuji, Kochi City, Kochi 780-0842
Tokyo Office: 6F No.2 TY Bldg., 2-14-8 Shibaura, Minato-ku, Tokyo 108-0023
Phone number/Fax number

高知本社:088-822-1181 東京営業所:03-5418-4133

/

高知本社:088-824-5729 東京営業所:03-5418-4134