Home > List of products > Wireless Network
Wireless Network

Also recommended for

Civil Engineering
Certification Number for Disaster Prevention Related Products25 高知防産第 14 号
For monitoring sites and slopes that are inaccessible!
Places where a wired system can't be built without a power source Remotely monitoring slope disaster sites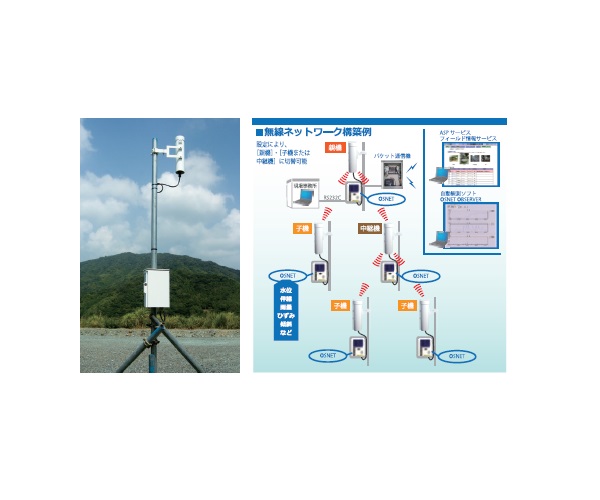 Also recommended for
Used
In government agencies and construction consultants nationwide
Further information can be accessed through this QR code.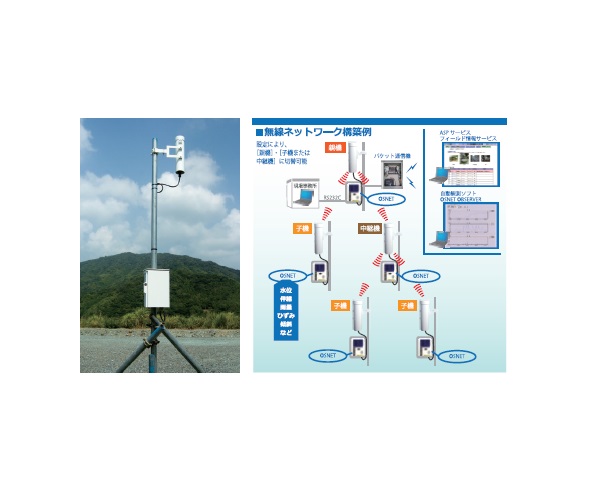 Radio equipment without need of a license for specific low power data transmission
Powered by lithium battery, so electricity is unnecessary (solar power supply can be connected)
English version is available
Frequency channels: 2 channels from 429.2500MHz to 429.7375MHz (automatic switching)
Number of relay stages: Up to 22
Signal distance: At least 1,000m with line of sight, at least 100m in forests (depends on installation environment)
Price: Contact us
OSASI Technos Inc.
Address
〒780-0945 65-3 Hongucho, Kochi City, Kochi
Phone number/Fax number

088-850-0535

/

088-850-0530