Home > List of products > ITC-01/02 Internet Water Level Gauge ITC-21 Internet Rain Gauge
ITC-01/02 Internet Water Level Gauge ITC-21 Internet Rain Gauge Products for organizations, companies

Also recommended for

Municipality

Volunteer disaster prevention organization

Business entity
Certification Number for Disaster Prevention Related Products
25 高知防産第 3 号 (Water Level Gauge)
26 高知防産第 3 号 (Rain Gauge)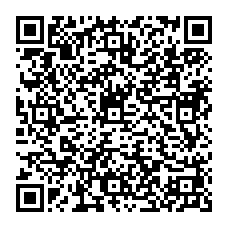 Further information can be accessed through this QR code.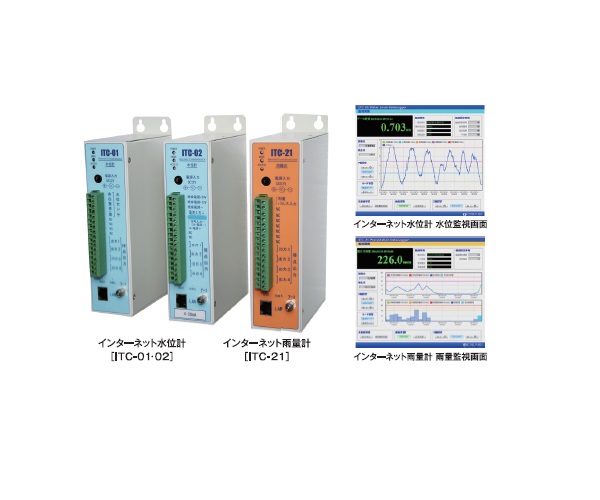 Contributing to monitoring tsunamis, floods and sudden squalls
The product delivers rain and water level information onto the Web at a low cost. The main unit has Web server capability as the standard feature, so there is no need for a specialized service, making it purchasable on a small amount of budget. You can connect directly to the on-site data logger using a PC or a tablet terminal to browse and monitor graphs and data. The Water Level Gauge retains 2 sets of observation intervals and smooth frequency for ordinary and emergency times, while the Rain Gauge retains observation items of daily, hourly and N-hour rainfall as well as effective rainfall.

ITC-01/02 Internet Water Level Gauge/ITC-21 Internet Rain Gauge
Alarm Contact Outputs: 4 contacts
E-mail Transmission: 12 alert e-mails and 2 observation e-mails
External Dimensions: 50mm W x 216mm H x 145mm D
Weight: approx. 860g
Number of Alarm Stages: 5
Power Supply Voltage: 12V DC(10.5 to 15V)
OSASI Technos Inc.
Address
〒780-0945 Hongucho 65-3, Kochi City, Kochi Prefecture, Japan
Phone number/Fax number

088-850-0535

/

088-850-0530