Home > List of products > Hakovest Hakovest Floating Jacket Hakovest Mesh
Hakovest Hakovest Floating Jacket Hakovest Mesh Products for individuals, general customers

Also recommended for

Family

Volunteer DRR organization
Certification Number for Disaster Prevention Related Products
24 高知防産第 39 号 (Hakovest)
26 高知防産第 17 号 (Hakovest Floating Jacket)
26 高知防産第 18 号 (Hakovest Mesh)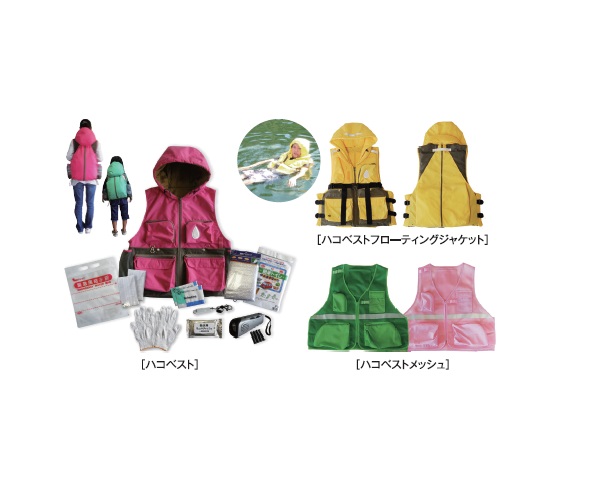 Location :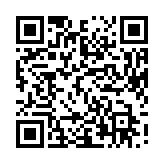 Further information can be accessed through this QR code.
High-capacity evacuation vests.
Hakovest: Designed for maximum storage.
Be prepared while escaping with "only the clothes on your back." With 13 pockets and 2 bottle holders, reflective patches, and protective cotton-lined hood. The weight is evenly distributed making it light and easy to move. Available in easy to notice bright colors.
Hakovest Floating Jacket: A Hakovest with flotation capability. Useful in tsunamis as well as typhoons and torrential rains.
Hakovest Mesh: A simpler version of the Hakovest for disaster relief activity. Designed as a uniform for relief workers while retaining Hakovest's storage capability. Naturally it can be used for individual evacuation needs as well. Name printing, bottle holder attachment, and other customization available on orders of one or more.

Hakovest:
Colors: yellow/green/navy blue/pink

Hakovest Floating Jacket:
Colors: yellow/pink

Hakovest Mesh:
9 colors available.
MASHUR Inc.
Address
〒788-0012 Takasago 34-36, Sukumo City, Kochi Prefecture, Japan
Phone number/Fax number

0880-65-8127

/

0880-65-8129