Home > List of products > Electric System for Slide Gates
Electric System for Slide Gates

Also recommended for

Volunteer DRR organization

Civil Engineering
Certification Number for Disaster Prevention Related Products27 高知防産第 1 号
Enable automatic operation of water gates to save lives from tsunamis
An electric gate that can be operated even during a power outage, Motorizing an existing manual gate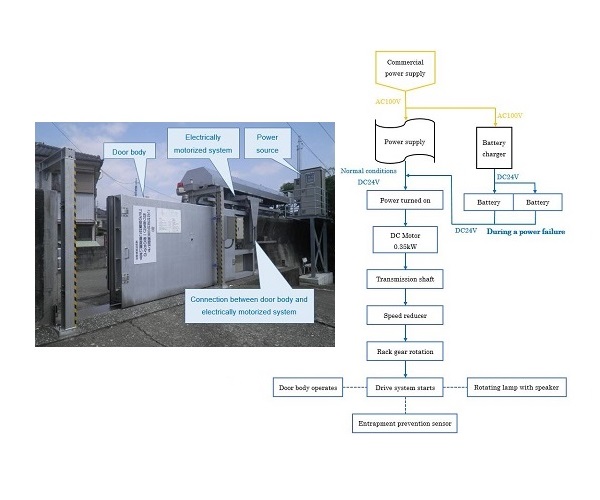 Also recommended for
Used
In 3 locations in Kochi Prefecture (Kochi Civil Engineering Office)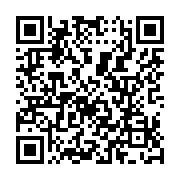 Further information can be accessed through this QR code.
Easily opens and closes water gates with the touch of a button, and can be installed on an existing embankment
Uses commercial power during normal times and automatically switches to battery during power outages
Can close automatically by receiving an earthquake early warning, installing a seismometer, or by remote control
Since all equipment are general-purpose products, maintenance and management is quick and inexpensive
The main body weight of the product depends on the size of the door, but is generally considered to be 2 to 3 tons.
A separate storage area is not necessary because the system is installed on the existing embankment.
Reference price: 13,700,000 yen (3m W×1.7m H)
* Prices vary depending on the size of the gate, equipment, and specifications.
Patent number: 6093494 (registered on February 17, 2017)
Aiki Kogyo Co., Ltd.
Address
〒781-8132 Ikkuhigashimachi 1-25-5, Kochi City, Kochi
Phone number/Fax number

088-845-8361

/

088-845-8366