Home > List of products > Stationary Concrete Pump
Certification Number for Disaster Prevention Related Products
28 高知防産第 16 号
Location :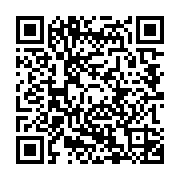 Further information can be accessed through this QR code.
Lightweight, compact and high performance concrete pump suitable for concrete placement in tight spaces
The SP-35E II concrete pump can be used for mountain, sand and steep slope control work on narrow sites where it is difficult to install large machinery. The pump's low weight of less than 2 metric tons and high-performance capability enables disaster prevention and damage reduction work to be performed at sites where it was previously difficult to do.

SP-35 E Ⅱ: Size: L2750 mm×W1450 mm×H1680 mm
      Weight: 1990 kg
      Power: 41.1 kw/2600 rpm
SYMTEC Co., Ltd.
Address
〒781-8135 6-23, 2-chome, Ikku Minami-machi, Kochi City, Kochi, Japan
Phone number/Fax number

088-883-1755

/

088-883-1754