Home > List of products > Wireless Crane Camera, Wireless Site Observation Camera
Wireless Crane Camera, Wireless Site Observation Camera

Also recommended for

Civil Engineering
Certification Number for Disaster Prevention Related Products26 高知防産第 6 号 (Wireless Crane Camera)
26 高知防産第 20 号 (Wireless On-site Observation Camera)
Safe and secure! Wireless crane and site observation cameras that eliminate blind spots
Risk management in deep hole drilling construction by using cranes in case there are no other ways to confirm construction progress visually.
Civil engineering/Construction
Also recommended for
Used
Yodenko Co. (Kagawa Prefecture), Tower Line Solution Co., Ltd. (Tokyo), Shikoku Electric Power Transmission Construction Company (Tokushima Prefecture), RECS Inc. (Hyogo Prefecture), Sapporo Industry Co., Ltd. (Hokkaido), Nikken Corporation (Tokyo), Onakagumi Co., Ltd. (Okinawa Prefecture) and other crane companies, construction management companies and rental companies nationwide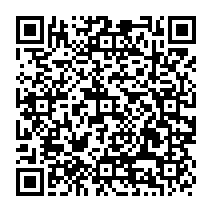 Further information can be accessed through this QR code.
Can be viewed by operators to improve the safety of hole drilling constructions
Observe from a safe place with the wireless site observation camera
Easy installation and faster work
Visually check surroundings with a wireless camera and intercom (transceiver) even if there are intercom system problems
Camera unit: 200mm W×100mm D×300mm H / Weight: 2.8kg
Monitor unit: 285mm W×180mm D×110mm H / Weight: 2.5kg
Price: Contact us
Yoshimura Denso Co., Ltd.
Address
〒780-8063 Asakura-hei 2129-9, Kochi City, Kochi
Phone number/Fax number

088-850-0001

/

088-850-0003