Home > List of products > Wireless Crane Camera Wireless On-site Observation Camera
Wireless Crane Camera Wireless On-site Observation Camera Products for organizations, companies

Also recommended for

Civil Engineering
Certification Number for Disaster Prevention Related Products
26 高知防産第 6 号 (Wireless Crane Camera)
26 高知防産第 20 号 (Wireless On-site Observation Camera)
Civil engineering/Construction
Location :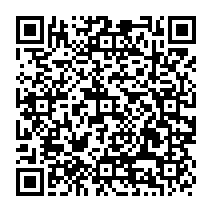 Further information can be accessed through this QR code.
Make work at disaster recovery sites safer by getting visual confirmation.
Wireless Crane Camera: When operating a crane in disaster relief work, intercom (transceivers) were used to check the surroundings and ensure safety. But when used in combination with our wireless crane camera, the crane operator can visually check the surroundings even if the intercom system should fail, improving safety dramatically.
Wireless On-site Observation Camera: In disaster areas with structures on the verge of collapse or where there is a risk of landslides, this camera can be used to observe remotely at a safe distance. Being wireless, it is easy to set up and makes work go quickly, greatly improving the workers' safety.

Water and dust proof,
Radio Act compliant
Construction type certified product
With night vision infrared mode
2x zoom, pan, tilt functions
Specifications can be modified with consultation
Yoshimura Denso Co., Ltd.
Address
〒780-8063 Asakura-hei 2129-9, Kochi City, Kochi Prefecture, Japan
Phone number/Fax number

088-850-0001

/

088-850-0003