Home > List of products > Implant Levee
Certification Number for Disaster Prevention Related Products
25 高知防産第 4 号
Civil engineering/Construction
Location :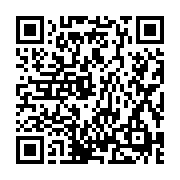 Further information can be accessed through this QR code.
A Continuous wall forms the "backbone" of the levee, quickly strengthening it.
This levee is "relentless" against earthquakes and tsunamis.
This technology uses steel sheet piles and steel pipe piles(tubular piles) to strengthen against tsunamis and earthquakes. With the double steel sheet pile, it prevents the levee (earth) from sinking down due to liquefaction, and with the external force of a tsunami, the steel's toughness means even if it changes shape it won't lose its ability as a levee. The process is unaffected by issues which cause trouble with conventional methods such as hard earth and obstacles (boulders, concrete rubble, etc.).


GIKEN LTD.
Address
Kochi Head Office: 〒781-5195 3948-1 Nunoshida, Kochi City, Kochi, Japan
Tokyo Head Office: 〒135-0063 1-3-28 Ariake, Koto-ku, Tokyo, Japan
Phone number/Fax number

088-803-1256
03-3528-1633

/

088-818-1200
03-3527-6055