Home > List of products > Shelter Steps
Shelter Steps Products for organizations, companies

Also recommended for

Volunteer DRR organization

Civil Engineering

DRR Planning

School
Certification Number for Disaster Prevention Related Products
24 高知防産第 33 号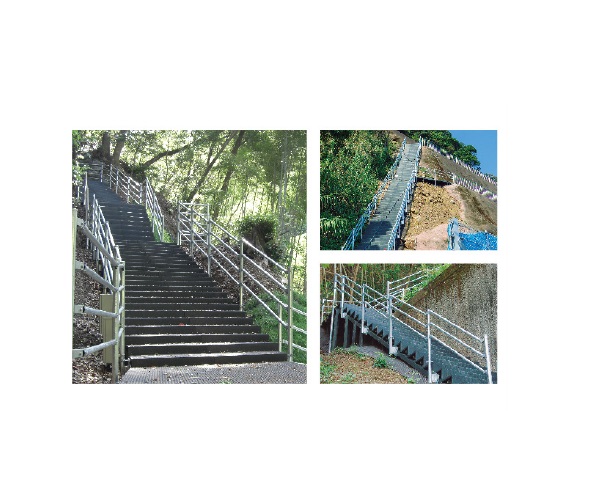 Civil engineering/Construction
Further information can be accessed through this QR code.
Tsunami escape staircase which doesn't require digging into the earth.
Long-lasting and simple to install without digging into the side of the mountain.
Made from recycled plastic, so it can be installed in places where concrete steps would be difficult to build. No large machinery necessary, can be constructed by hand. No training period necessary, exceptionally weather-resistant and long-lasting.

Stair width: Up to 2,000mm
Grade: 15°~45°
Nishinomiya Sangyo, Co., Ltd.
Address
〒781-8134 1-1-11 Ikku Nakamachi, Kochi City, Kochi, Japan
Phone number/Fax number

088-856-5070

/

088-856-5090