Home > List of products > SqC Pier Method Quick Bridge
SqC Pier Method Quick Bridge Products for organizations, companies

Also recommended for

Civil Engineering
Certification Number for Disaster Prevention Related Products
25 高知防産第 6 号
Civil engineering/Construction
Location :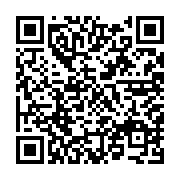 Further information can be accessed through this QR code.
The reverse of conventional bridge-building methods.
By building the top of the bridge first, then constructing the posts, we ensure the safety of the temporary structure and the speed of construction, and complete the project at a low cost. Even on steep mountainsides where heavy rains have destroyed roads, it can act as an emergency bridge, allowing even large trucks to pass. A 6m wide by 10m long bridge can be completed in 4 days.


Kochi Marutaka Co., Ltd.
Address
〒781-0014 Azouno Minami-machi 12-31, Kochi City, Kochi Prefecture, Japan
Phone number/Fax number

088-845-1510

/

088-846-2641