Home > List of products > Self-propellable Assembled Platform
Self-propellable Assembled Platform Products for organizations, companies

Also recommended for

Municipality

Business entity
Certification Number for Disaster Prevention Related Products
27 高知防産第 5 号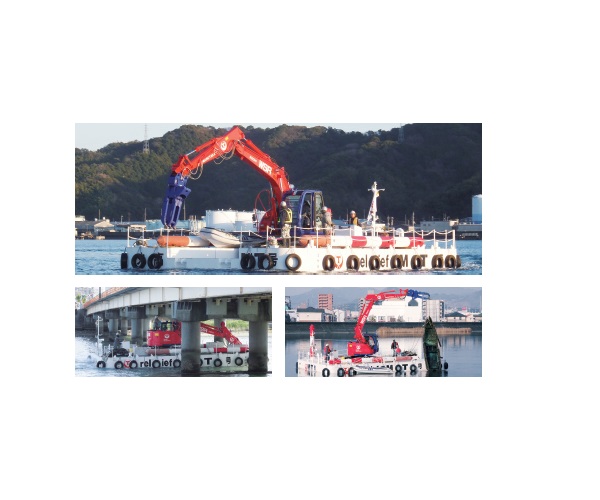 Also recommended for
Further information can be accessed through this QR code.
Workvessel for construction works and disaster restoration and reconstruction
It has a composition that the vessel body can be divided into 4 portions and can be assembled within a short time of one hour, and therefore, restoration works can be started immediately. Equipped with two engines, the vessel is excellent in turning and can move smoothly. As it is self-propellable without a load if the water depth is 60cm at a minimum, it can cope with dredging works etc. in a shallow place. Further, it can perform works at a low spatial location where a normal workvessel cannot go in.

Size: 11,500mm D x 9,000mm W x 1,500mm H
Draft: 600mm without a load and 800mm with a load
Engine: Equipped with 2 x 66ps
Registered as a small-size workvessel
Transportation: 4 large-size trucks or 4 40-feet containers (overseas)
Kochi Marutaka Co., Ltd.
Address
〒781-0014 Azouno Minami-machi 12-31, Kochi City, Kochi Prefecture, Japan
Phone number/Fax number

088-845-1510

/

088-846-2641