Home > List of products > Marine Gold 6 Years
Marine Gold 6 Years Products for individuals, general customers

Also recommended for

Family

Volunteer DRR organization

DRR Planning

School

Foods
Certification Number for Disaster Prevention Related Products
26 高知防産第 13 号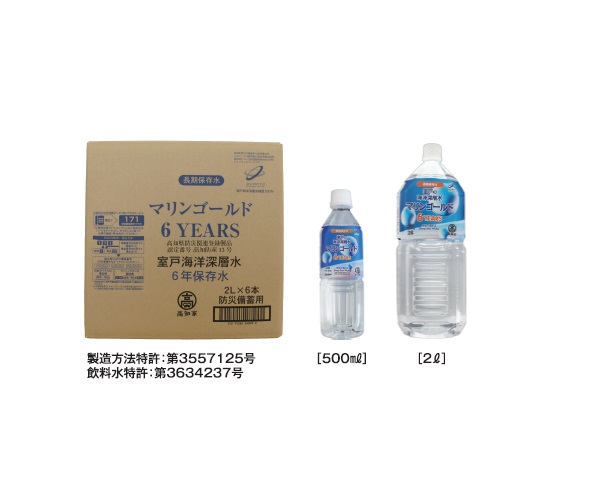 Location :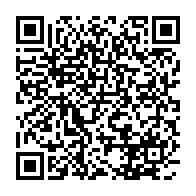 Further information can be accessed through this QR code.
Good mineral balance, soft water with a shelf life of 6 years.
The first ever mineral water made from deep sea water, Kochi's local natural resource, now with a 6 year shelf life. Produced in our factory using our patented method, this water is specially designed to be soft (hardness level of 15mg/ℓ) with a good mineral balance.
It is fit for anyone from babies to seniors.

Carton dimensions:
500ml: W367mm x H218mm x D247mm
2l: W327mm x H190mm x D322mm

Nutritional information (per 100mℓ):
Calories, protein, fat, carbohydrates: 0
Sodium: 68.0mg / Magnesium: 6.4mg / Potassium: 2.8mg / Calcium: 2.0mg
Asakawa Shizen Syokuhin Kogyo Co., Ltd.
Address
〒781-7101 Murotomisakicho 3507-22, Muroto City, Kochi Prefecture, Japan
Phone number/Fax number

0887-23-3377

/

0887-22-4615