Home > List of products > Marine Gold 6 Years/10 Years
Marine Gold 6 Years/10 Years

Also recommended for

Family

Volunteer DRR organization

DRR Planning

School

Foods
Certification Number for Disaster Prevention Related Products26 高知防産第 13 号
Be prepared for a once-in-a-decade disaster with soft water that can be stored for long periods!!
Preparing water that can be stored for a long time in case of disaster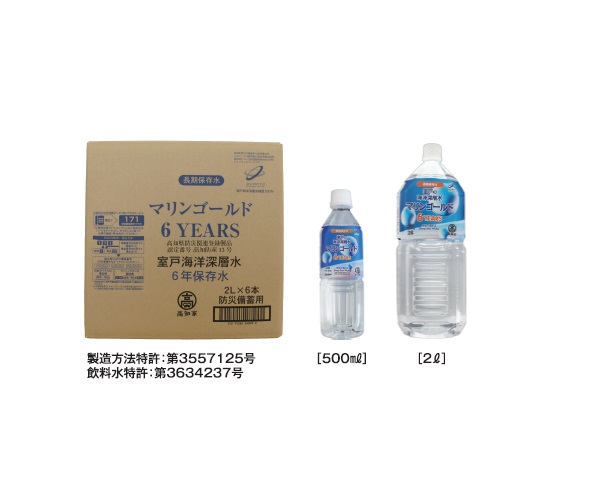 Also recommended for
Used
Municipal governments and hospitals nationwide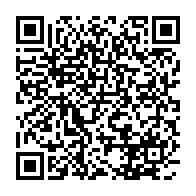 Further information can be accessed through this QR code.

Deep sea mineral water that can be stored for 10 years
 *Water with a 6-year shelf life is also available
Soft water that is gentle on the body (hardness of 15mg/L) with good mineral balance

Carton size
500mL: 367mm W×218mm H×247mm D
2L: 327mm W×190mm H×322mm D

Nutritional information (per 100mL)
Calories/Protein/Fat/Carbohydrates: 0
Sodium: 3.4mg, Magnesium: 0.32mg
Potassium: 0.14mg, Calcium: 0.1mg

Reference price: 500mL 180 yen 2L 500 yen

Kochi Prefecture Lv.3 HACCP certified

Marine Gold Co., Ltd.
Address
〒781-7101 3507-22 Murotomisakicho, Muroto City, Kochi
Phone number/Fax number

0887-23-3377

/

0887-22-4615