Home > List of products > Mechanical and Hydraulic Eco-Cutters
Mechanical and Hydraulic Eco-Cutters Products for organizations, companies

Also recommended for

Business entity
Certification Number for Disaster Prevention Related Products
29 高知防産第 1 号 (Mechanical Eco-Cutters)
29 高知防産第 2 号 (Hydraulic Eco-Cutters)
Also recommended for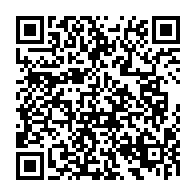 Further information can be accessed through this QR code.
'Crushing' as our mission, we explore the contemporary age through our state-of-the-art technology
This is an industrial waste disposal machine used for crushing waste wood and tires. The shovel can be replaced easily by changing special pins and bushes, as this machine uses an eccentric bush. Used by various industrial waste treatment centers throughout Japan, it has received very positive evaluations.

■Features of Mechanical Type Machines
・Right side and left side double-row cutters are able to chew waste up more efficiently than a single row cutter. The chevron arrangement grabs an object and will not release it.
・The economic removable cutter blade can change its orientation so that the four sides can be used.
・The cutter blade can be easily repositioned to adjust the gap using a shim.
・No hydraulic pipes are necessary for attachments, so the initial cost can be reduced to a minimum.

■Features of Hydraulic Type Machines
・In addition to the features of mechanical type machines, the shovels of hydraulic type machines can be tilted up and down for enhanced work efficiency, – the shovel in mechanical type machines is fixed to the arm at a set angle.
Kabushiki Kaisha Iida Tekko
Address
〒781-0270 3111-2, Nagahama, Kochi City, Kochi Prefecture
Phone number/Fax number

088-842-2496

/

088-842-2498