Home > List of products > Tsunami Escape Shelter
Tsunami Escape Shelter Products for organizations, companies

Also recommended for

Civil Engineering

DRR Planning

School
Certification Number for Disaster Prevention Related Products
25 高知防産第 5 号
Location :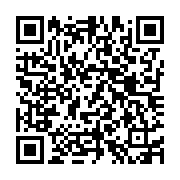 Further information can be accessed through this QR code.
The last bastion to survive from a tsunami
A shelter for the elderly and the disabled who have difficulty in escaping to a neighboring high ground in the event of tsunami. Because the floor of the craft is made flat, it is more stable with less rolling when moving on the water. It has proven to be safe with the tests for dropping, collision, rising from a fallen state, etc. It may also be used as a children's playhouse or a storage for valuables in a garden at the ordinary time.

Size: 2,900mm W x 1,600mm H x 1,900mm D
Weight: 0.5t
Load Capacity: 300kg (4 adults and 2 children)
Standard Equipment: Watering line, Oars, Seat belts, Stools, Storage for riding stairs
Options: Watering pump, Seawater desalination filtration system, Outboard motor, Life buoys, Hatchet, Rope, Camping trailer
Product inspection standards in 2005 based on the Nippon Kaiji Kyokai, The International Convention for the Safety of Life at Sea, International Maritime Organization, International Life Saving Appliance Code
Kochi Marutaka Co., Ltd.
Address
〒781-0014 Azouno Minami-machi 12-31, Kochi City, Kochi Prefecture, Japan
Phone number/Fax number

088-845-1510

/

088-846-2641