Home > List of products > Implant Construction Method for Curbing Landslides
Implant Construction Method for Curbing Landslides

Also recommended for

Civil Engineering
Certification Number for Disaster Prevention Related Products
Quickly inserting strong and flexible piles that curb landslides into the ground without temporary works
Can be used effectively in the event that the ground is too hard for normal piling or construction work or that there is no large construction space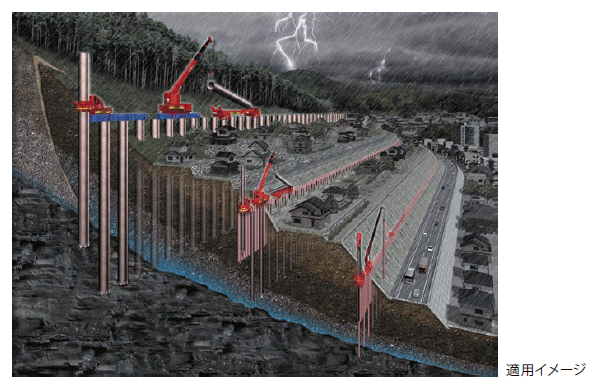 Also recommended for
Used
Japan's Ministry of Land, Infrastructure, Transport and Tourism, Hokuriku Regional Development Bureau, and private companies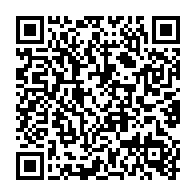 Further information can be accessed through this QR code.
Enabling construction even on hard ground by using the Gyropress Method (rotary cutting press-in method) with steel tubular piles that have special ring bits on the pile heads
Can be used even on steep slopes and uneven or narrow ground as all processes can be completed above the ground and above the inserted piles
Allows construction at low noise and vibration levels and does not disturb the areas of land that may possibly slide
Steel tubular piles with a pile diameter of 600㎜, 800㎜, 1000㎜, and 1200㎜ are used.
Construction can be performed with spaces between piles being 2 to 3 times larger than the diameters of the piles.
(The pile sizes and spacing vary depending on ground conditions.)
For info on prices, please contact GIKEN LTD.
GIKEN LTD.
Address
Kochi Head Office
3948-1 Nunoshida, Kochi City, Kochi 781-5195
Tokyo Head Office
16F Ariake Central Tower, 3-7-18 Ariake, Koto-ku, Tokyo 135-0063
Phone number/Fax number

高知本社 088-846-2933 東京本社 03-3528-1633

/

高知本社 088-846-2939 東京本社 03-3527-6055