Home > List of products > Dial Box (combination lock box)
Dial Box (combination lock box)

Also recommended for

Volunteer DRR organization

Civil Engineering

DRR Planning

School
Certification Number for Disaster Prevention Related Products2 高知防産第 2 号
A spare key storage box for emergencies
Unlocking evacuation sites, evacuation centers, or disaster risk reduction supply storehouses during an emergency even when the key manager is not presen
Also recommended for
Used
Approx. 200 evacuation facilities, approx. 80 commercial facilities nationwide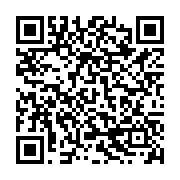 Further information can be accessed through this QR code.
The sturdily constructed key storage box that is cheap, lightweight, and compact specifically designed for managing spare keys
Can be opened with a 4-digit dial combination that can be changed any number of times
Equipped with a loud 100 dB security alarm linked to the door to combat theft
250mm H×150mm W×120mm D, Weight: 3.5kg (smallest size)
*There is an option to make the box bigger. There is also an option to counter tampering.
Open price
Daikyo Kosan Co., Ltd.
Address
〒783-0054 Hie 30-1, Nankoku City, Kochi
Phone number/Fax number

088-856-8269

/

088-856-8469