Home > List of products > Precast Fire Protection Water Tank, Earthquake Resistant Water Tank
Precast Fire Protection Water Tank, Earthquake Resistant Water Tank

Also recommended for

Volunteer DRR organization

Civil Engineering

DRR Planning

School
Certification Number for Disaster Prevention Related Products27 高知防産第 7 号
Steel earthquake-resistant water tanks and precast fire protection water tanks born from shipbuilding technology
Extinguish fires in the event of a disaster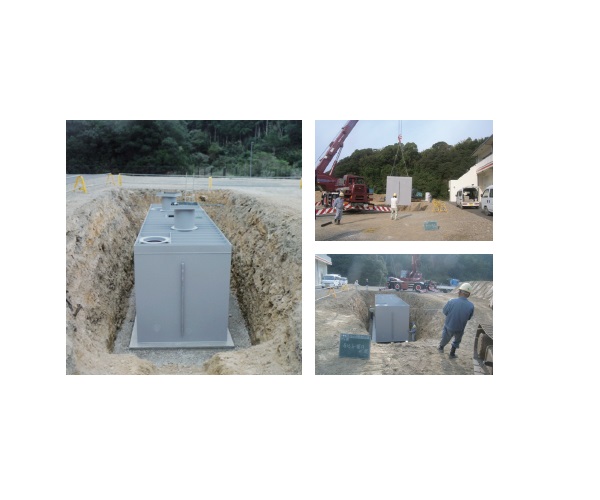 Also recommended for
Used
In Kochi City, Nankoku City, Tosa City, Kami City, Konan City, Aki City, Shimanto City, Tosashimizu City, Kuroshio City, and Tokushima, Kagawa, Ehime, Kyoto, and Nagasaki Prefectures
Further information can be accessed through this QR code.
OPEN and well-curb settlement methods are available, enabling construction of a 100t class earthquake resistant water tank even in narrow areas
Lightweight and can be transported by 2t or 4t vehicles
Realize reduction of construction terms by manufacturing many of the products attached to the tank at the factory
Certified by the Fire Equipment and Safety Center of Japan
●OPEN Construction Method (40t)
2,430mm W×2,500mm H×7,800mm L
Reference price: From 2,680,000 yen
●Well-curb Settlement Method (40t)
4,300mm ø×3,000mm H
Reference price: From 4,360,000 yen
60t and 100t are also available.
ShinKochi Juko Co., Ltd.
Address
〒781-0112 4319 Niida Shinzuki, Kochi City, Kochi
Phone number/Fax number

088-842-1235

/

088-842-0630