Home > List of products > NS Mesh NS Mesh D
Certification Number for Disaster Prevention Related Products
24 高知防産第 34 号 (NS Mesh)
28 高知防産第 10 号 (NS Mesh D)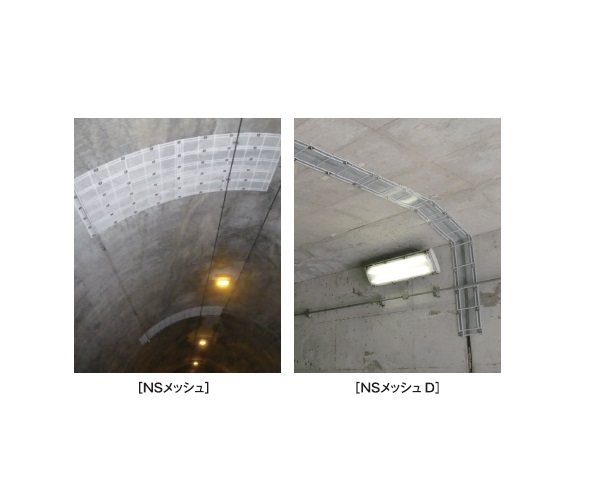 Civil engineering/Construction
Location :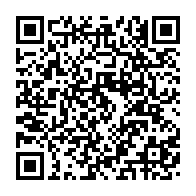 Further information can be accessed through this QR code.
Solution to Prevent Concrete Surface Exfoliation in Tunnels
The high-intensity vinylon fiber used in our exfoliation prevention nets enables them to ensure the superior long-term sustainability of tunnel walls. It also makes the nets strongly weather resistant, thereby extending their usable life and the period of sustainability of tunnel walls. This compares favorably with conventional netting, which is vulnerable to alkaline water produced by condensation in tunnels. Though not clearly visible after installation, they can easily be visually inspected for degradation caused by age or deformation.

*NS Mesh
600mm x 2100mm (1.26 sq. meter/sheet)
1000mm x 2100mm (2.1sq. meter/sheet)

*NS Mesh D
-D300: Water conveyance width 300mm - H2100mm x W415mm x D20mm; 2.4kg
-D450: Water conveyance width 450mm - H2100mm x W565mm x D20mm; 3.8kg
-D850: Water conveyance width 850mm - H2100mm x W965mm x D20mm; 6kg
Nishinomiya Sangyo, Co., Ltd.
Address
〒781-8134 1-1-11 Ikku Nakamachi, Kochi City, Kochi, Japan
Phone number/Fax number

088-856-5070

/

088-856-5090