Home > List of products > "Galvalume Power™"—Heat Shielding Roof Sheet that Mitigates Natural Disaster Damage
"Galvalume Power™"—Heat Shielding Roof Sheet that Mitigates Natural Disaster Damage

Also recommended for

Family

Volunteer DRR organization

Civil Engineering
Certification Number for Disaster Prevention Related Products
Ultra-lightweight, life-saving roof that protects people from earthquakes and extreme heat!
• Wanting to reduce the risk of your house getting damaged or collapsing • Wanting to prevent heatstroke during a power outage
Also recommended for
Used
Private companies, ordinary houses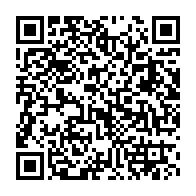 Further information can be accessed through this QR code.
Can be used for the roof for all kinds of buildings, from an ordinary house to a public facility
Very light in weight compared to ordinary roof tiles (only one-seventh of the weight of them)—thus capable of reducing the risk of collapse
A useful tool for preventing heatstroke as it can curb temperature rises inside a building by reducing the amount of heat conveyed to the interior via the roof surface
Highly durable galvalume steel sheet + heat shield
Weight: 4.9 kg/m²
Reference price: 10,000 yen/m²
Ogasa Seiko, K.K.
Address
〒781-0270 3110-1 Nagahama, Kochi City, Kochi
Phone number/Fax number

088-842-0791

/

088-842-0794