Home > List of products > Non-electric Tsunami Countermeasure Automatic Tide Gate Closedown Device with Emergency Stop
Non-electric Tsunami Countermeasure Automatic Tide Gate Closedown Device with Emergency Stop

Also recommended for

Volunteer DRR organization

Civil Engineering
Certification Number for Disaster Prevention Related Products27 高知防産第 3 号
Catches earthquake information, and then closes automatically to stop tsunamis
Automatically preventing tsunami damage in the event of a disaster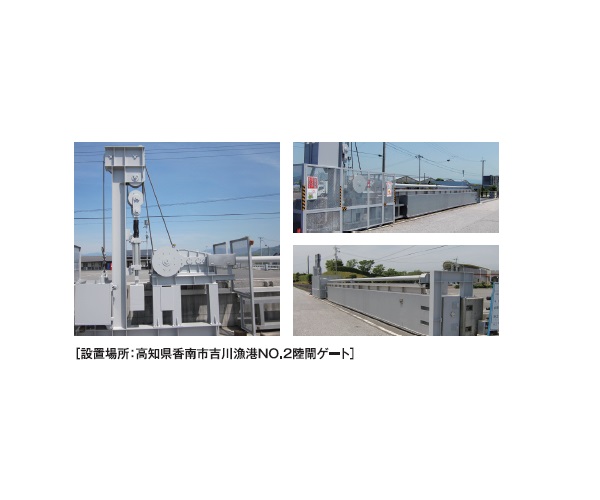 Also recommended for
Used
In the Yoshikawa Fishing Port gate in Konan City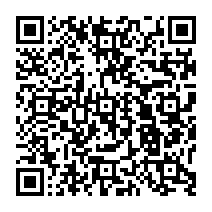 Further information can be accessed through this QR code.
Automatically closes landlock gates when detecting shakes at a JMA seismic intensity of 5 upper or higher
Secures safety because the automatic stop operates when it comes into contact with a person or object
Prevents secondary disasters such as fire and electric shock during power outages
Reduces cost because it can be installed on existing gates and does not use a power supply
It is custom-made based on location, whether or not the gate is new or existing. If the landlock gate is 4m wide, 1m high, and weighs about 1 ton, the weight of the AS system will be about 2 to 3 tons.
Reference price: For landlock gate 4m×1m
About 9,000,000 yen
For new construction including the gate
About 16,000,000 yen
* Please contact us as the amount depends on the length,
height, and weight of the landlock gate.
Asahi Giken Co., Ltd.
Address
〒781-3401 Tosacho Doi 1075, Tosa District, Kochi
Phone number/Fax number

0887-82-0717

/

0887-82-0755